Happy Birthday Sweet Emma!!! It is so hard to believe that this sweet baby has been in my life for four years now!!! Her parents have become very near and dear people to my heart.  They trusted me with their memories of their most precious gift.  Emma came to me as a newborn and comes back every year for her birthday pictures.
Her Mama is Disney fan, and in true Disney Fashion each birthday has a Princess or Disney character theme.  I mean whats better for a Princess than to be a Princess on her special day!!
Each year she brings her birthday attire to me and we do atleast one picture in that character.  This year I was hoping and praying that she still had all those special outfits…(like most us crazy mamas she had them) because I had this image in my head!
I love that we have captured these images over the past four years!!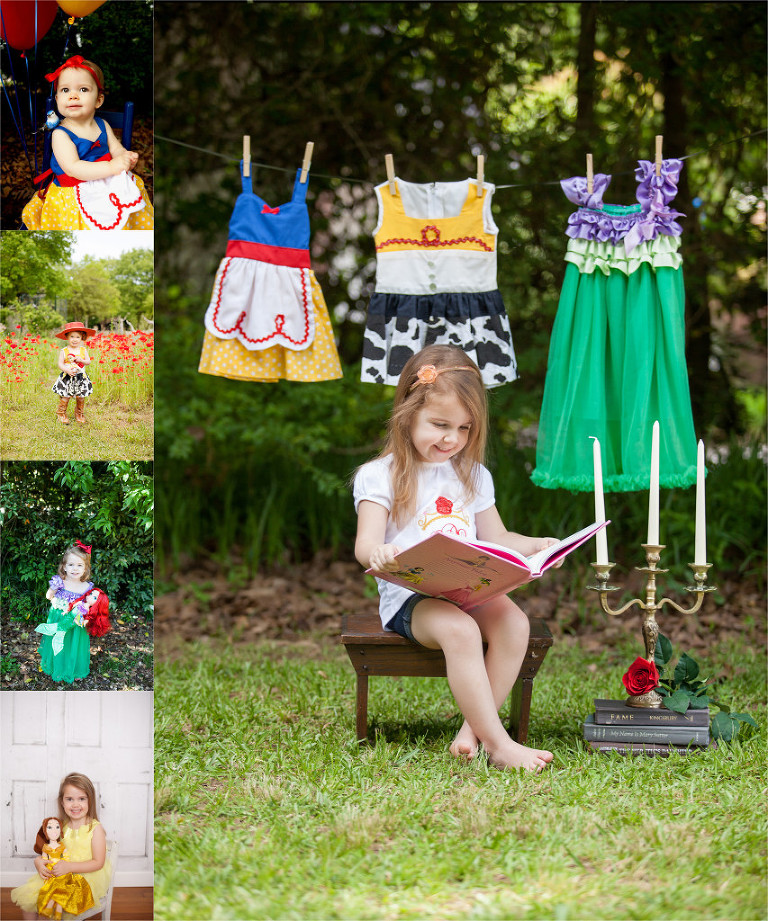 We also take a picture of her holding a picture from the year before.  We joked at our session that in the next few years you won't be able to make out the pictures in the pictures 😉  But for now it works.
This year she sprung a surprise on me that now having a little girl I'm KICKING myself for not keeping my wedding dress.  She brought her wedding dress for us to do a few pictures in….I am absolutely in LOVE with all of these images.  If this is any indication of what is to come in many many years from now…My sweet Emma you are gonna be a gorgeous bride!!!!
Happy Birthday again..Mrs Dana Loves you Big!!!
Please check out Emma's 4 year old princess slide show here
xoxo
Dana