Meet Kamree Reece welcomed by her Mommy, Daddy and Big Brother Maddox on September 9, 2013, 6.15 lbs and 19.5 inches long….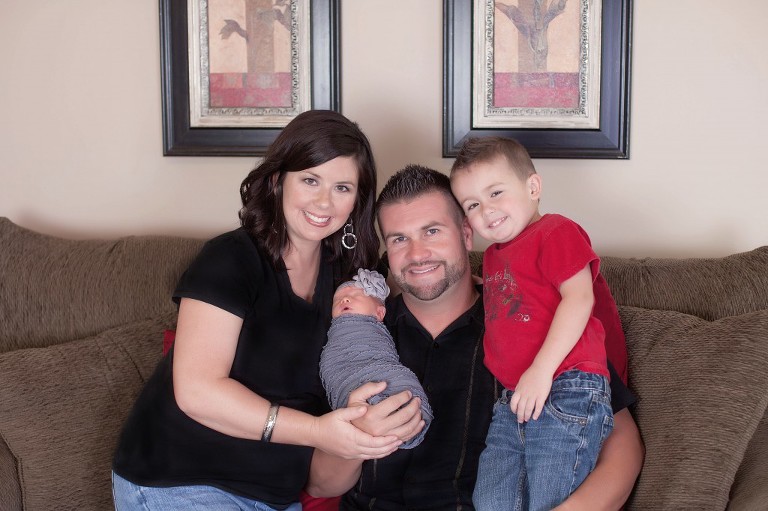 I was so super excited to do this session.  Not only have I known this little girl's Aunts Natasha and Natalie for what feels like forever ( life of football moms), Kamree is the first baby that I shot after my mentoring weekend.  I was oozing anticipation and going over everything in my head to make sure that their session was something so special.  (All of my sessions are special, I was just praying to be able to perfect everything that I had filled my head with the weekend before).  Kamree was a complete angel, she is tiny, she slept, she posed so graceful for me and allowed me to snuggle and cuddle her some.
Have I mentioned that Kamree is the first of 9 boys to be born in the family!!! Yes NINE you read that right. Not all brothers, before you pass out, she has tons of cousins…Can you imagine all the frilly and girlie things that will take place in this family from now on…Wait who am I kidding, did you miss my previous comment about them being a HUGE football family…She will at some point try on some football pads, but then again her Mommy is an AMAZING cheer coach too.  She will be at the field in some form or fashion you can put your money on that…  I try to include siblings in my sessions they are just as important.  They are now the protector, the best friend, the first love and in Kamree's case her first Superhero…LOVE me some Maddox!!
Yes he is just that cute!!! This little boy has to be the quietest little boy I've ever met…He sat patiently playing with his toys, he asked questions and watched what was going on with Kamree and was more than willing to be my big helper when it was his turn….See the many faces of Maddox
Can't you just tell that he loves her…I don't have the honor of having a Big Brother but I do have a Baby Brother and I can't imagine that it's too terribly different, so when I ran across this quote today I felt that it was perfect to include here…
"There's no other love like the love for a Brother.  There's no other love like the love from a Brother" ~ Terri Guillemets
Can't you feel and see the love coming from him?  I can and it makes my heart sing.
in being a newborn photographer I've come to realize that while all the tiny shots of the baby in every possible position are great, but parent shots have become a MUST!! Why you ask? These pictures scream the answer!!!
You may be a sleep deprived Mom or Dad and a lot of times us as women are so hard on ourselves and the thought of having our pictures made a week after birth is horrifying.  Don't dismiss or pass on this moment.  Kamree will only be this tiny for a minute..She fits just perfect.  It's a moment that passes quickly but a picture that will last forever!!! Kelly and Nate from the bottom of my heart I THANK YOU a MILLION times over!! Your family is precious! Your sweet welcoming spirit and your children will be tattooed on my heart for a lifetime!!
Congrats on Kamree she is PERFECTLY BEAUTIFUL!!
xoxo
Dana